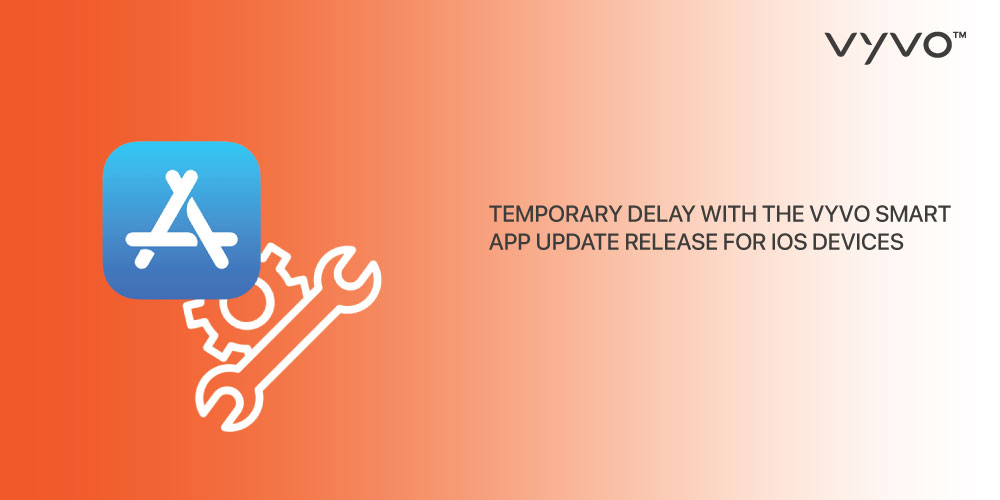 Temporary delay with the VYVO Smart App update release for iOS devices
Due to an unexpected issue with the Apple App Store, we are experiencing a delay in the release of the update for the VYVO Smart App, and due to this, the updated version of the App for iOS devices is not yet available.
In the next hours, we will provide you with additional updates and indications to download the new App version and start enjoying and using all the new splendid functions just announced and introduced.
This issue is unfortunately independent of our will, and we guarantee we are working around the clock to solve the situation as soon as possible, in order to allow all users to access this fantastic update.