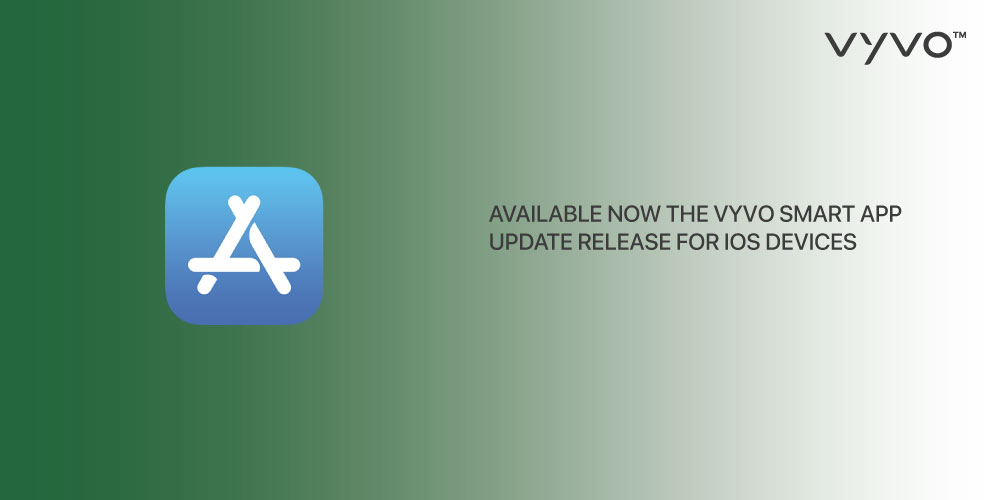 Available now the VYVO Smart App update release for iOS devices
Following some days of hard work to address an unexpected issue with the Apple App Store, the updated VYVO Smart App for iOS devices is now fully available.
You can simply proceed to update the app from your device, or download it directly from the Apple App Store and start enjoying all the new splendid functions.
As previously announced in the last few days, in this version, we have integrated the Breath Rate measurement, Mood Measurement, and the Scheduled measurements for the VYVO VISTA smartwatch.
To use these functions, you must proceed to update the VISTA's firmware, which is available within the application, you will also find the Scheduled measurement which requires to activate the 24h Heart Rate (HR) function available within the settings in the VISTA menu.
In order to upgrade the VISTA firmware, please make sure that the battery power of your device is not below than 50%, and also make sure to keep your smartwatch close to your phone. Do not exit the upgrade page before the transfers have finalized and the update has been completed successfully.